We are delighted to have crowned Isabella Johnston, aged 9, the winner of this year's Junior Photography Competition.
The theme for this year's competition was 'seasons of the year in our branch towns'. From crisp autumn leaves and funky fungi, to frosty rose bushes and buzzing bumblebees, the talent of our young photographers blew us away.
The judges had the incredibly tough decision of whittling down the 43 excellent entries to one overall winner and 11 highly commended entrants. The judges made their decisions based on suitability for inclusion in the calendar, composition, and originality.
Isabella's image 'A Worm's Eye View' was crowned the overall winner, with the judges commending it's vibrant colours and unique perspective. It will take pride of place on the front of Newbury Building Society's 2024 calendar as well as featuring for the month of August! Isabella also won a £50 voucher of her choice, selecting Pizza Express so she and her family could celebrate her success over a delicious meal.
The 11 highly commended entries will each be featured on a different month of the year, and the photographers won a £25 Waterstones voucher. 
The calendars will be available in our ten branches from the week commencing 13 November and are free, although a small donation towards the branch's charity partner is welcome. There is a limit of two calendars per customer to ensure stocks last!
You can find a gallery of the eleven highly commended entries below. 
January - Frosted Bush by Thomas, aged 15
"I was walking to school and I saw this gorgeous frosty bush and it was sparkling in the sun light so took a picture."
February - Signs of Spring by Daniel, aged 15
"It is a family tradition to do the snowdrop walk at Welford Park every February. My mum loves snowdrops and is always asking me to take photos of them for her. This photo was taken on my phone kneeling down to get a close up."
March - Bright Spring by Stephanie, aged 8
"My photograph was taken on a dog walk with my Beagle around our village. There were lots of bright spring colours but I especially love the daffodils."
April - 3 Little Ducks by Hayden, aged 16
"I took this photo at the Thatcham Nature Discovery Centre on a walk with my dog. It was the first dry and warm weekend we had in a while and took the opportunity to get out in nature and feed the ducks."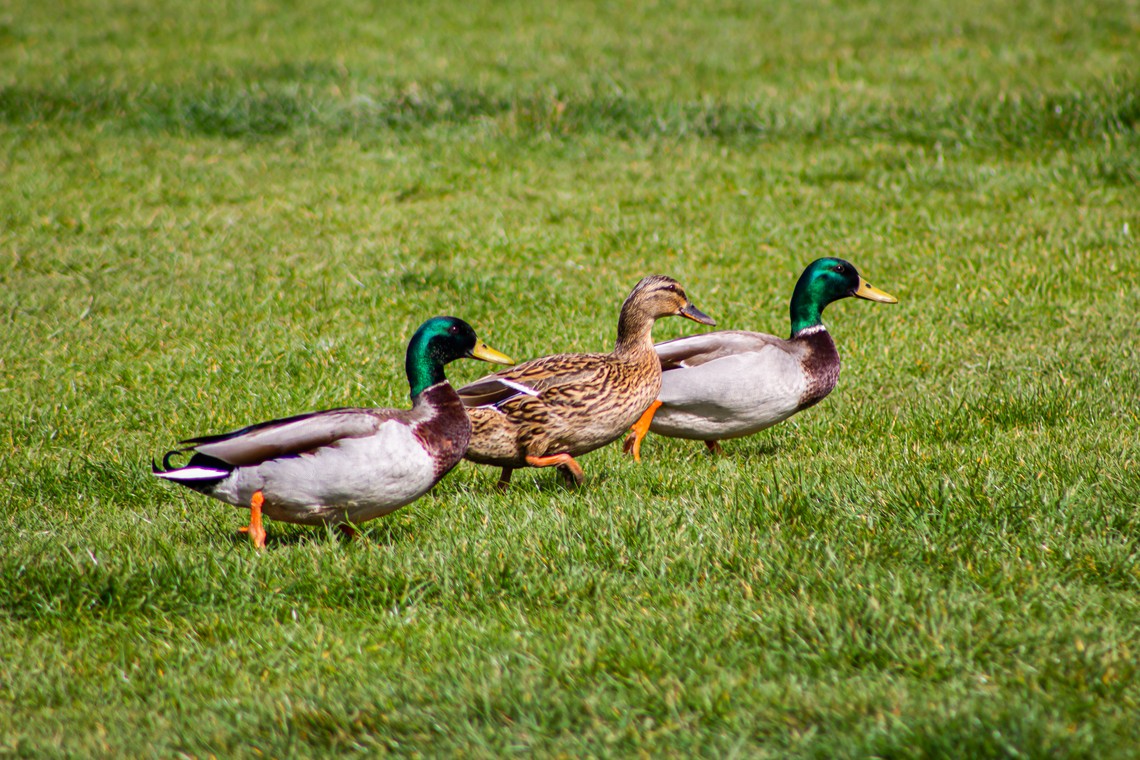 May - Blossom Buffet by George, aged 15
"I went out to photograph some bees in my back garden and I couldn't believe how many bees there were on the alliums. I was really pleased that I managed to get this shot of the bee head on, capturing all its detail."
June - Spring and Summer Blossoms by Amaya, aged 5
"Amaya walks past beautiful flowers every day on the way to school and again on the way home. We always stop to admire them and check for bees. If any petals fall off Amaya collects them and gives them to her mom for safe keeping. Amaya is only 5 and has been collecting flower petals and admiring flowers and any wildlife she spots for as long as she could muster the ability to point and speak."
July - Swanage Summer Escape by Cora, aged 8
"Mummy was researching her family tree and found out that the house with the blue shutters is where my 4 x great grandparents once lived so mummy and daddy took me to go and see it whilst on summer holiday and I thought how amazing that it was still there, there was only 4 houses overlooking this lovely stream right next to the church and it was so quiet and peaceful."
September - Burgundy Bliss by Basant, aged 14
"My photograph is of a flower being born once again. I like how it blooms in its natural form."
October - Tern in the Sunset by Flynn, aged 9
"I went out in the evening bird watching and was hoping to see a barn owl but the nature reserves was too overgrown. We decided to go to the seafront instead. The sun was going down so fast that I only had about 7 minutes to take a good photo of a bird flying in the sunset. I managed to get a tern flying passed the sun before the sun disappeared."
November - Mushroom Magic by Megan, aged 16
"I took this photograph on a family walk around Radley lakes! I like this photo because it represents the beauty of nature, the cluster of mushrooms caught my eye and thought it would be a brilliant photo opportunity!"
December - Frosty Morning Berries by Hannah, aged 13
"I took this photograph on the way the school one morning. I love the contrast between the green leaves and the bright red berries and how you can see the shimmering frost crystals." 
A huge thank you and well done to everyone who entered this year's competition. We appreciate all of the time and effort that goes into taking such lovely photographs. We hope all of our members and communities enjoy this year's calendar!